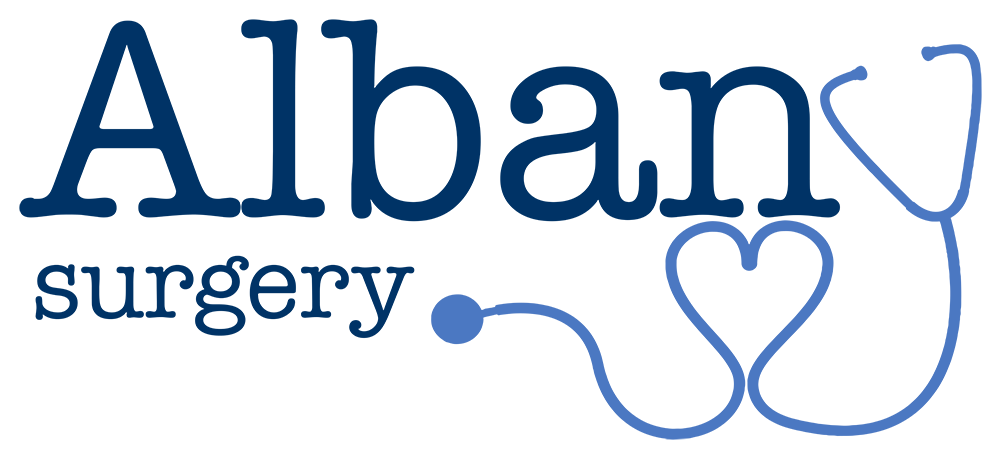 Albany Surgery
Grace House, Scott Close, Newton Abbot, TQ12 1GJ
Current time is 06:36 - If your situation is life threatening please dial 999 for assistance. Please call NHS 111 for urgent issues that cannot wait until the surgery re-opens.
Telephone: 01626 334411
enquiriesatalbany.L83034@nhs.net
Latest News (click title to open):
Mental Health
Are you in a crisis, emergency or breakdown?
Call 999 or go to A&E now if someone's life is at risk – for example they have seriously injured themselves or taken an overdose OR you do not feel you can keep yourself or someone else safe.
Get advice from 111 or ask for an urgent GP appointment if:
You need help regarding your mental health, but it's not an emergency

You're not sure what to do
Use the NHS 111 online service, or call 111 (24hours a day, seven days a week) who will tell you the right place to get help if you need to see someone. 
Is your mental or emotional state rapidly getting worse? Are you in crisis or despair? Are you worried about someone you know? Help is available.
It's important you get help quickly. You are not alone; talk to someone you trust.
Sharing a problem is often the first step to feeling better.
If you need to talk, any time of day or night there are services to help you
These services offer confidential advice from trained volunteers. Most are free to call. You can talk about anything that is troubling you, no matter how difficult:
Other helpful sites to support your mental health:
https://www.nhs.uk/conditions/stress-anxiety-depression/
https://www.nhs.uk/conditions/stress-anxiety-depression/mental-health-helplines/
Opening Times
Monday
08:30 until 13:00
14:00 until 18:00

Tuesday
08:30 until 12:00
14:00 until 18:00

Wednesday
08:30 until 13:00
14:00 until 18:00

Thursday
08:30 until 13:00
14:00 until 18:00

Friday
08:30 until 13:00
14:00 until 20:00
Evening extended access, limited services only
Saturday
08:00 until 18:00
Extended access, limited services only
Sunday
08:00 until 13:00
Extended access, limited services only