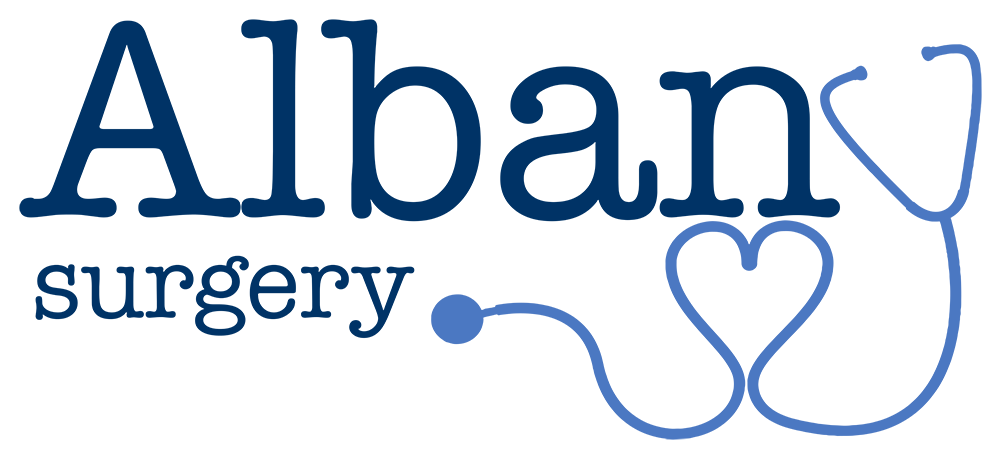 Albany Surgery
Grace House, Scott Close, Newton Abbot, TQ12 1GJ
Current time is 07:44 - If your situation is life threatening please dial 999 for assistance. Please call NHS 111 for urgent issues that cannot wait until the surgery re-opens.
Telephone: 01626 334411
enquiriesatalbany.L83034@nhs.net
Latest News (click title to open):
Welcome to Albany Surgery
Continually working hard to maintain and improve our high standards of patient care
COVID-19 Walk-In Vaccination Clinics
Please see below for the upcoming COVID-19 walk-in vaccination clinics in the Newton Abbot area:
IMPORTANT MESSAGE FROM TORBAY RADIOLOGY
Torbay Radiology kindly request that, due to the shortness of staff and high demand in referrals being received by the service, patients leave A MINIMUM OF 48 WORKING HOURS to call and book X-rays and ultrasound scans once they have spoken to their GP.
Radiology are receiving a large number of patients calling straight after speaking to the GP who referred them; unfortunately they do not have the staff to process the referrals faster than the given 48 working hours.
Albany Surgery is situated in a purpose-built premises in Scott Close, the surgery has been providing medical services to the community of Newton Abbot and nearby villages for many years.
We are part of NHS Devon Clinical Commissioning Group, their website can be found here.
Our healthcare team includes doctors, nurses, healthcare assistants, phlebotomist, pharmacist, paramedic, social prescribers, administration staff, midwives and health visitors. This website contains information about the surgery which will help you to make the most of the services that we offer.
FACE COVERINGS AND SOCIAL DISTANCING
Although the government has lifted the restriction of wearing masks as of 24th February 2022, the NHS are asking when visiting GP surgeries to please wear a face covering. This is for the safety of patients who can be unwell, medical staff and yourselves due to the environment we work in.
Many people may feel uncomfortable at the thought of wearing a face mask but there are good reasons for doing so and people are urged to remember that this will help us to defeat the virus. Face coverings are required not to protect the wearer, but for those they come into close contact with, as many people can be Coronavirus positive but have no symptoms. You could feel fine but pass the virus to someone who may suffer severe health consequences or even die. There are a few exemptions, but you should not ask your GP for proof you are exempt. This is not a good use of a doctor's time or NHS resources in the current circumstances. It is up to individuals to demonstrate they have a valid exemption.
What is Healthy Start? 
With Healthy Start, you get free vouchers every week to spend on milk, plain fresh and frozen fruit & vegetables, and infant formula milk. You can also get free vitamins. If you have children under 4 or are pregnant, and your family receive qualifying benefits you may be eligible – you can quickly find out here.
https://www.healthystart.nhs.uk/healthy-start-vouchers/
Applying is easy, you can print of an application form from the Healthy Start website and post to the Healthy Start office.
Click here to visit their website for further information. 
Latest News
Rise in COVID Cases
Due to rising COVID cases in the local area amongst our staff and in the local community please wear a […]
Fit Notes Changes
On the 6th April the government introduced a new fit note template that no longer requires a signature from the […]
Covid Update
Please be aware we do not yet know whether the rules for the NHS will change in the near future. […]
Ordering Prescriptions
Please order your prescriptions on-line (link) or via the systmone app. (link) We can no longer take prescription requests over the phone unless you […]
Opening Times
Monday
08:30 until 13:00
14:00 until 18:00

Tuesday
08:30 until 12:00
14:00 until 18:00

Wednesday
08:30 until 13:00
14:00 until 18:00

Thursday
08:30 until 13:00
14:00 until 18:00

Friday
08:30 until 13:00
14:00 until 20:00
Evening extended access, limited services only
Saturday
08:00 until 18:00
Extended access, limited services only
Sunday
08:00 until 13:00
Extended access, limited services only