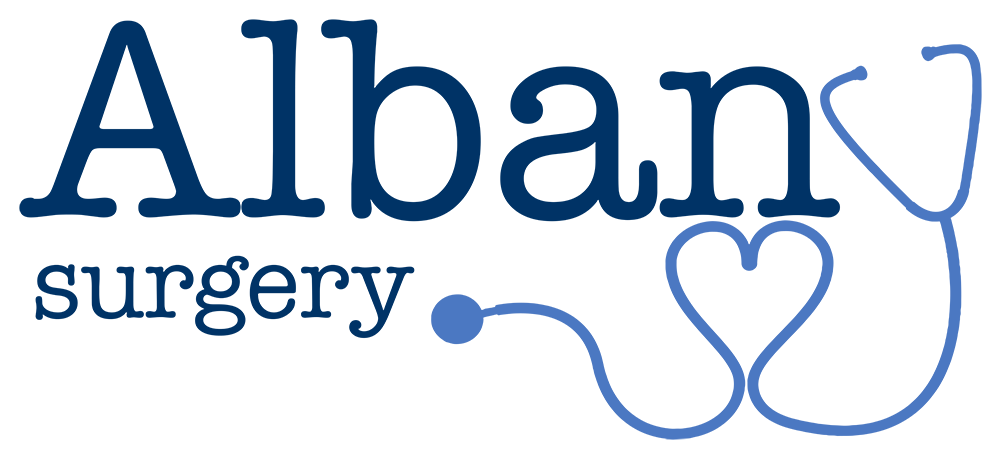 Albany Surgery
Grace House, Scott Close, Newton Abbot, TQ12 1GJ
Current time is 08:00 - If your situation is life threatening please dial 999 for assistance. Please call NHS 111 for urgent issues that cannot wait until the surgery re-opens.
Telephone: 01626 334411
enquiriesatalbany.L83034@nhs.net
Latest News (click title to open):
Suggestions and Complaints
We aim to provide the best possible service to our patients, and we welcome any suggestions about ways in which we might improve. If you have any suggestions or concerns please let any member of the practice team know, or ask to speak to the Practice Manager in the first instance.
NHS England
If you are not happy with how the practice has dealt with your complaint, and you would like to take the matter further, you can contact NHS England.
Contact NHS England at england.contactus@nhs.net or
Telephone: 0300 311 2233
Website: NHS England Complaints
Other Healthcare Services
Formal complaints relating to any other services or if patients want informal advice or to raise concerns or comments, then you should contact the:
Devon Clinical Commissioning Patient advice and complaints team. The service is open Monday to Friday 9am – 4:30pm.
Telephone: 0300 123 1672 (local call rate number)
Text for callback: 07789 741 099
Email: d-ccg.patientexperience@nhs.net
Post:
Patient Experience, Patient Advice and Complaints Team
FREEPOST EX184
County Hall
Topsham Road
Exeter
EX2 4QL
Advocacy services
If you are making a formal complaint, you are entitled to ask for an advocate to support you. Requests for an advocate can be made with the advocacy services listed below, their services is free of charge.
For people living in the rest of Devon, including Plymouth, advocacy is provided by Devon Advocacy Consortium.
Email: devonadvocacy@livingoptions.org
Phone: 0845 231 1900
Healthwatch
Healthwatch Devon, Torbay and Plymouth is the independent consumer champion for people using local health and social care services in the county. They can support you with feedback and experiences of health and care services.
Phone: 0800 520 0640
Email:
Devon: info@healthwatchdevon.co.uk
Opening Times
Monday
08:30 until 13:00
14:00 until 18:00

Tuesday
08:30 until 12:00
14:00 until 18:00

Wednesday
08:30 until 13:00
14:00 until 18:00

Thursday
08:30 until 13:00
14:00 until 18:00

Friday
08:30 until 13:00
14:00 until 20:00
Evening extended access, limited services only
Saturday
08:00 until 18:00
Extended access, limited services only
Sunday
08:00 until 13:00
Extended access, limited services only